Hi lovely friends!  You guys love the before and after of our bathroom so much, I thought I'd share the before and after of our staircase!  This space is a work in progress still because we've only been in our home for 7ish months!  It truly is amazing what a little paint will do!
Here is the before: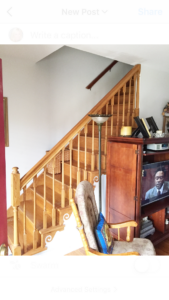 You can see it's a oak orange color wood.  I gave it a quick cleaning and chalkpainted it white!  So easy, and everything I used is from Walmart!
After!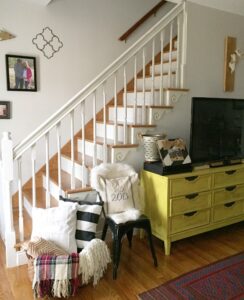 I used the waverly brand chalk paint, color: Plaster.  I sealed it with the clear wax!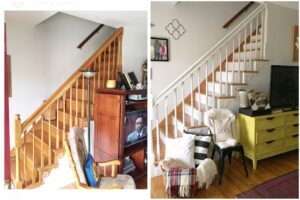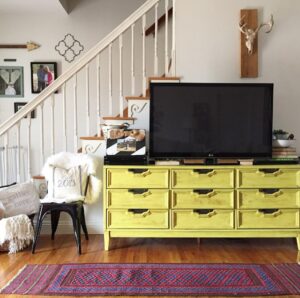 Stayed tuned for more my friends!  I'm trying to convince my hubby to start a shiplap project with me soon!  Enjoy today, enjoy the weekend!